Obsessive Sensing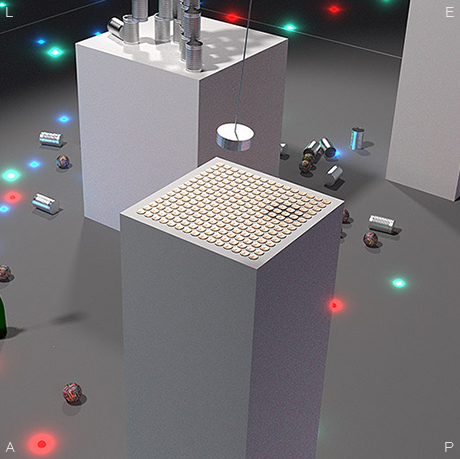 Obsessive Sensing
Opening: Friday 04.4.2014, 19:00
Exhibition:05.04.2014 - 26.04.2014, 12:00 - 18:00 Tuesday-Saturday
Image courtesy of  Sascha Pohflepp and Chris Woebken -"Elsewheres"

Facebook Event
Participating Artists:
Jamie Allen, James Auger and Jimmy Loizeau, Ralf Baecker, Rosemary Lee, Sascha Pohflepp and Chris Woebken, Addie Wagenknecht
The group exhibition Obsessive Sensing features works which as their basis look at the programming of the world as an expression of artistic research. The participating artists aim to ''sense'' with the help of complex systems and thus to reimagine how we perceive the world. How do we go about sensing that which we cannot perceive? This is reflected in the idea of technical images, as described by Vilém Flusser - the preparation of the information which we cannot perceive for our senses. ''This can be achieved neither with hands nor with eyes nor with fingers, for these elements are neither graspable, nor are they visible. For this reason, apparatuses must be developed that grasp the ungraspable, visualize the invisible, and conceptualize the inconceivable.'' (Vilém Flusser, Into the Universe of Technical Images)
Obsessive Sensing
Eröffnung: 04. April, 19 Uhr
Ausstellung: 05.-26. April, 12-18 Uhr (Dienstag-Samstag)
Künstler:Jamie Allen, James Auger und Jimmy Loizeau, Ralf Baecker, Rosemary Lee, Sascha Pohflepp und Chris Woebken, Addie Wagenknecht.
Die Gruppenausstellung Obsessive Sensing beschäftigt sich mit Arbeiten, die in ihrer Grundlage die Programmierung der Welt als Ausdruck einer künstlerischen Forschung nehmen. Die teilnehmenden Künstler versuchen mit Hilfe komplexer Systeme "Sinn" zu schaffen und damit die Welt wieder vorstellbar zu machen. Das zeigt sich anhand der Idee von technischen Bildern, wie sie der Medienphilosoph Vilém Flusser beschreibt - diese entstehen aus einem Apparat, welcher wiederum einem Programm unterliegt. Mit den Mitteln dieser Apparate, die die neuen Formeln "verinnerlicht" haben, wird uns so die Visualisierung und damit die Übersetzung in ästhetische Erfahrungsräume, der aus unserer Erfahrung entrückten Formeln und Prozesse ermöglicht.