YOU MIGHT BE A DOG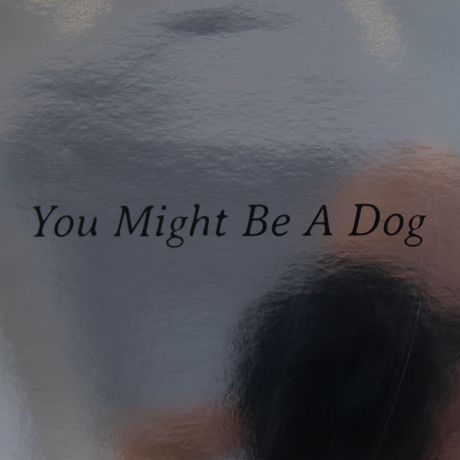 Opening: Friday 16.05.2014 19.00
Exhibition: 17.05.2014 - 06.06.2014, 12:00 - 18.00 Tuesday - Saturday
Featuring: Aino el Solh / Anita Delaney / Danja Vasiliev / Daniel Poláček / Dennis De Bel / Gordan Savičić / Heath Bunting / Jana Barthel / Jeremy Bailey / Joseph DeLappe / Kim Asendorf / Lilas Tournoux / Olia Lialina / Petra Cortright / Rollin Leonard / Teresa Dillon.
A group show with sixteen emerging and internationally renowned artists whose work humorously, poetically and critically reflects on the construction of our contemporary online identities, self-image and the implications of the 'broadcasted selfie'.
Curated by Teresa Dillon in collaboration with LEAP
Supported by Embassy of Ireland, Berlin.
http://ymbad.hotglue.me/
www.xLEAPx.org
___________________________________________________________
The title of the exhibition "YOU MIGHT BE A DOG" draws on Peter Steiner's seminal cartoon for the New Yorker in 1993, which included two dogs sitting in front of a computer with the catchphrase "On the internet, nobody knows you're a dog". This idiom has now come to represent a turning point in our Internet history reflecting on users online anonymity and portrayal.
Considering over twenty years of such representations, "YOU MIGHT BE A DOG" brings together practitioners, who are directly and indirectly exploring how the net inscribes and influences new narratives of the self, including reflections on cyber death, alienation, attachment, identity, transformation, appropriation, playfulness and sensuality. At its most intimate this is reflected in pieces, within which the artists image is central to the reception and creation of the work. In bringing together sixteen emerging and internationally renowned artists "YOU MIGHT BE A DOG" illustrates how our connected digital tools are providing new mirrors from which to observe and witness our emerging selves, while simultaneously provoking tender and discomforting interpretations of what it means to be human within our cybernetic age.