Schönheitsmaschine
Performance and Installation by bösediva (Robin Detje/Elisa Duca) and Jochen Arbeit
Opening and Performance Friday 11.05.2012 20:00
Free Entry (or donate what you like)
Installation  12.05.-13.05 15:30-22:00
Further performances
12.05-16:00,19:00, 21:00
13.05-16:00,19:00, 21:00
The event was part of the Month of Performance Art Berlin 
__________________________________________________________
The rules of theater are broken. The actions presented are disgusting, unpleasant, the performers are too close, there is no storyline, no climax or catharsis. These rules are being broken in a clearly defined visual-art-context, not in a theater space, where breaking the rules has become a conventional provocation of the audience. In an art space, the theatrical gestures and actions take on a direct and raw feel. In a space devoted to the electronic arts, they signify the incursion of something archaic: pre-electronic sweat in the age of digital reproduction.
The installation uses digital video recordings of the performance as a mirror, a means of reification. Video mediates processes both electronically and digitally. The framing is predefined, as if by a nervous, twitching painter. The video in this instance is an electronic technology for toying with time. Processes are denatured and abstracted and become surfaces. They become beautiful: Process is now "kunstschön".
Between these two poles, bösediva is trying for the highest dramatic tension possible: between process - live, "natural", time-based and stripped of the kitsch of "meaning" - and it's transformation into a beautiful image. The true interest of the artists is directed at the invisible gap, that buzz in-between process and its representation we are as yet unable to electronically pick up or reproduce.
bösediva (Robin Detje/Elisa Duca) presented performance/ installations at Galerie Tristesse de Luxe, Berlin (with AADK) and in Bologna. They have recently been invited to present work at scatolabianca, Milano. bösediva presented works for the stage at Sophiensaele (Berlin), zeitraumexit (Mannheim), Teatro Dehon (Bologna), Locomotiv Club (Bologna) and the santarcangelo Festival (Rimini).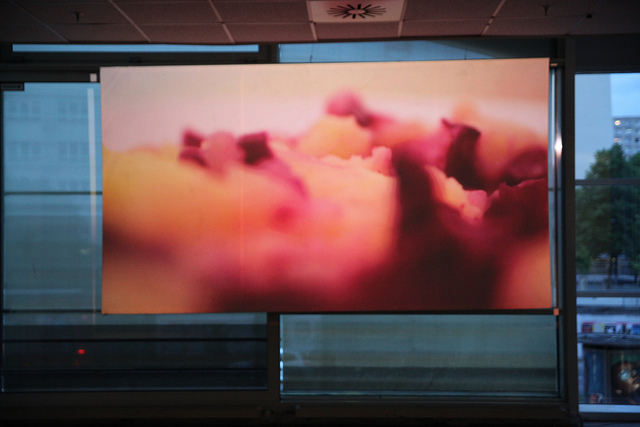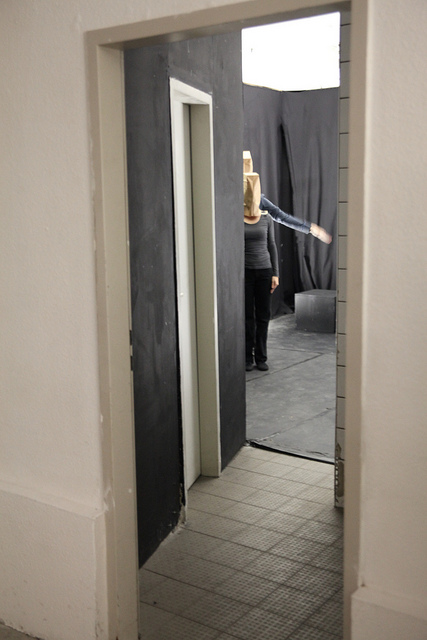 ________________________________________________________
LEAP
Lab for Electronic Arts and Performance
(Berlin Carré 1. Stock)
Karl-Liebknecht-Str. 13
10178 Berlin
Facebook | how to find LEAP | subscribe to newsletter | info@leapknecht.de