P5_Berlin#3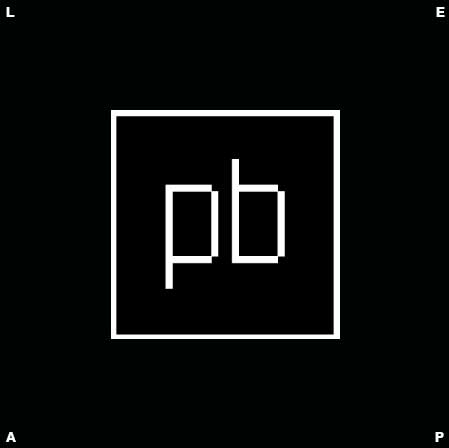 16/04/2013 20:00
Processing Berlin is an initiative between LEAP and Onformative, a presentation series in creative coding, generative art and designing with code. The event takes the form of a series of lectures with a daytime workshop program featuring one of the participating artists.
The third edition in the series will feature talks by:
Participating Artists:
Felix Beck
Born into the pre-internet-era, Felix Hartmut Beck early on found his interests in analog structures (LEGO, paper airplanes), amplified music and disasembling electronics. He studies New Media Design at the University of the Arts Berlin, where he wrote his thesis summa cum laude in the form of a digital pilgrimage.
He is the founding member of the charity organisation Pratham e.V that promotes education of slim dwelling children in India. Parallel to his fulltime job as Art Director at the design studio ART+COM he graduated with a Masters in 2011 under the patronage of Prof Joachim Sauter.
He works on (self-) commissioned Design, (reactive/interactive) Architecture and Media Art projects. He loves to find on intentional uses for technical equipment and wants to find the limits of technology, to then cross those borders and design specific needs from it.
Simon Schiessl
Simon Schiessl is an engineer and artist. With a strong background in physics, engineering, media sciences and art practice he has been active in the techno-art scene for several years, two of which he spent as a researcher at the MIT Media Lab in Cambridge/USA.
Coming from an engineering background, Schiessl is an artist whose material is technology, which he explores to achieve new forms of aesthetic experiences. His main focus has been technically innovative interactive installations that integrate various forms of active electronics, media elements, and artifacts from the non-digital world. His work has shown in galleries such as Location One (NYC), and the Gandhi Museum (New Delhi), and at major festivals, including Transmediale (Berlin), Sonar (Barcelona), and Ars Electronica (Linz).
Sonice Development
http://sonicedevelopment.com/
Sonice Development is a Berlin based group of artists and inventors. Their work is focused on drawing-machines and interactive installations that transcend the borders between the digital and the physical, technology and art, ideas and materiality.
————————————-
LEAP
Lab for Electronic Arts and Performance
(Berlin Carré 1. Stock)
Karl-Liebknecht-Str. 13
10178 Berlin
www.leapknecht.de
info@leapknecht.de
HOW TO FIND LEAP: http://vimeo.com/20384216
subscribe to newsletter: http://bit.ly/NSf7VL
Facebook: www.facebook.com/leap.berlin
Twitter: http://twitter.com/leapberlin
Flickr: www.flickr.com/photos/leapberlin/sets/
Vimeo www.vimeo.com/leapberlin
Vimeo Channel www.vimeo.com/channels/leap
Soundcloud: http://soundcloud.com/leap-berlin