BONE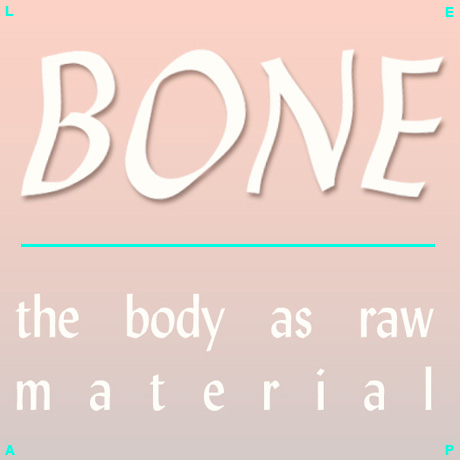 BONE: A transcendental anatomical lesson
Performance 23. June. 2011
This performance explores what it means to be human, what it means to have a body and what this human body is. In order to do so, artist Rachel de Joode used the body of others as a raw material, the bodies of the two dancers Jared Gradinger and Angela Schubot. Since they are both dancers/ performers, Jared's and Angela's bodies are products and prerequisites of their work. In this respect, dancers are exemplary for what it is to be be human. One the one hand, the shared, common body is what defines us as a species. On the other, the body serves very different cultural purposes that constitute individual life-forms. The cultural function of the body cannot be understood in biological terms, and correspondingly the biological dimension of the body requires its abstraction from concrete life- forms. Ultimately, the body is a paradoxical thing to play with. It is the foundation of everything we do, but we can - almost by definition - not see it as it is.
__________________________________________________________________
About the Artist:
Rachel de Joode was born in 1979 in Amersfoort, The Netherlands, studied at Art Academie ST'Joost, Breda (NL), and graduated at the Gerrit Rietveld Academie Amsterdam (NL). She has received a Starters Stipendium of the Netherlands Foundation for Visual Arts, Design and Architecture and won 3rd Prize  of the 90 Jahre Bauhaus Award. De Joode has published in numerous international art and fashion magazines underwhich most recent: Picnic Magazine, Vorn Magazine, NY Arts Magazine, VVORK, It's Nice That. Among other places she exhibited at the CEAC in Xiamen, at HBC in Berlin, at the Herzliya Biennial, at Giant Bowl in Oslo and recently performed at the Galerie Birgit Ostermeier. In 2011 she had an exhibition in Mexico City and a solo show at Kunstihoone in Tallinn, Estonia.
__________________________________________________________________
Jared Gradinger and Angela Schubot